IN FOCUS
New buildings offer space for change
Work environments are changing. That was especially evident during the past year. But attributing this change to the coronavirus would be too short-sighted. Even before the pandemic broke out, there was a trend toward abolishing office workplaces that are permanently assigned to a single individual and substituting more flexible concepts such as desk sharing. "The coronavirus pandemic didn't cause the current developments, but it has significantly accelerated them," confirms Pierre Alexander, Managing Director of the HOCHTIEF subsidiary Debausie. "The opportunities that digitalization has been offering us for a long time are far from exhausted."
This could be due to many factors. Laziness has certainly played a role ("We're doing fine at our company. Why should we start to experiment?"). So has a lack of trust ("Who knows if our employees will work conscientiously when they're at home, where there is usually no oversight?"). And there was also a general concern that the frictional losses that are common during transitional phases would slow down productivity. But then the coronavirus pandemic forced companies to act. They suddenly needed to rely more heavily on decentralized work in order to continue operating. IT departments outdid themselves, and in many cases they managed to "liberate" employees from their traditional offices overnight. According to a study conducted by the health insurance company DAK, working from home increased by a factor of three last year, while the use of video conferencing and conference calls and other types of digitalized work doubled. Many of these experiences were positive: Half of the workers participating in the survey said they were actually more productive when working at home. Should we now conclude that in the future we will hardly need any office buildings at all? "Definitely not," says Pierre Alexander. "However, in the future office properties will be designed differently than they are today. They'll be more individualized, more flexible, and more digitalized."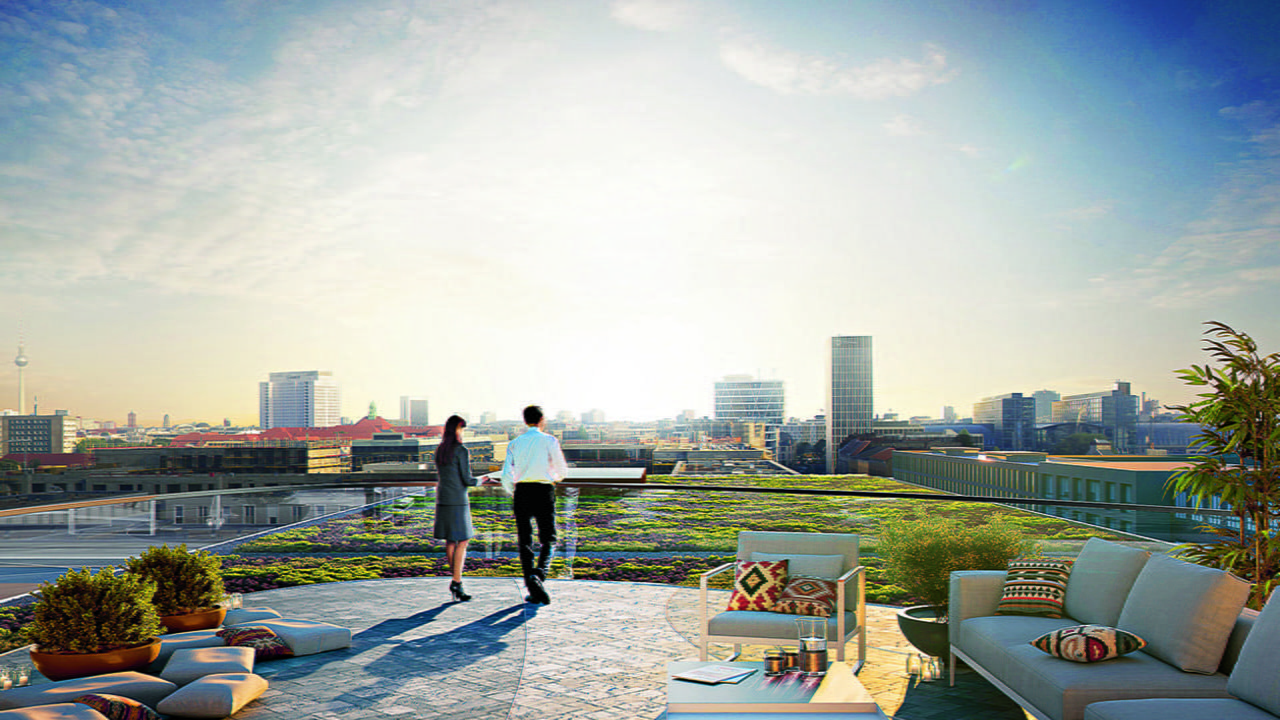 OFFICE WORK HAS CHANGED

Andreas Leuchtenmüller agrees with this forecast. He's the Managing Partner of M.O.O.CON, one of the leading firms in Germany that advise companies on how to design and optimize their offices. "Companies are becoming more and more interested in how to provide the best possible working environment," he says. Consequently, the office building of the future consists of home areas for teams or specific topics, with room modules that provide the optimal environments for their particular firm's work processes. "Workplaces and office spaces are no longer defined by the function of a single person but instead by a specific activity," says. "My workplace is wherever I find the best possible conditions for my current activity. For example, it could be an open space for simpler tasks. Or a focus room that offers the optimal conditions for activities requiring concentration. Or a hybrid solution that enables groups to work together in videoconferences that are just as effective as face-to-face meetings, even though the team members are physically in different locations."
Leuchtenmüller believes the starting point of this development was a further change in the content of office work. Purely routine work is increasingly becoming computer-based and is being done at home, as is work that requires an intense focus. Creative and group work is more often being done in traditional offices. There is an increasing need for networking and for face-to-face communication so that people can share their know-how and experience. In short, an employee's spectrum of activities is more diverse than it was. In order to perform different functions with completely different requirement profiles, an individual uses a variety of locations and spaces. "As a logical consequence, a company must offer an office portfolio consisting of heterogeneous locations and spaces," says Leuchtenmüller. The composition of this portfolio will differ greatly from one company to the next. "There will no longer be a standard office as the sole central workplace," he explains. "Every company has different structural, cultural, social, and economic needs that can only be met individually by best-fit solutions."
BUILDINGS ADAPT THEMSELVES

The growing need for spaces that can be very flexibly organized is already being taken into account today. One example of that is the construction of the Weidt Park Corner, an office complex on Otto-Weidt- Platz in Berlin that HOCHTIEF will complete by October 2021. "The facade is planned in such a way that a drywall for an office can be set every 1.30 meters. This is an unusually fine grid," explains Project Manager Alexander Worlitz.
All of the ceiling connections, such as those for sprinkler systems and lighting, are adapted to the grid. In addition, the building is equipped with cavity floors that make it possible to install floor tanks and network connections almost anywhere without requiring much time or effort. As a result, there are hardly any limits to the design options for arranging office spaces within the building. Even after the building is commissioned—for example, when there is a change of tenant—the interior can be reconfigured with manageable amounts of cost and effort.

WORK WITH A FEEL-GOOD FACTOR

Another important trend in the office work environment can be summed up with the term "well-being." "This begins with the parameters of light, air, and noise. In order to feel comfortable, employees need natural light and fresh air, and they shouldn't be bothered by unpleasant background noise," says Alexander.

These conditions are met by modern construction materials such as glass separation walls and sensors that regulate the light and temperature and can even detect whether people are present in a room and then adapt the energy supply accordingly. Other elements that promote well-being are plants and furniture that not only fulfills functional requirements but is also ergonomic and visually appealing. In addition, many conventional office kitchens—windowless and with all the charm of a broom closet—are being redesigned as attractive meeting points with a high quality of stay.
THE OFFICE AS A SOCIAL SPACE

Such environments might be regarded as pure wellness oases by people who still think of offices in traditional terms, but these environments definitely serve economic interests, according to Alexander. "As an employer, if I make sure that my employees feel comfortable, I make my company more appealing—for example, to skilled employees who are otherwise difficult to attract," he explains. "And if I've managed to hire them, I want them to be productive. People are most productive when they feel comfortable in their work environment. They are more fit and more motivated—and that leads to fewer sick days and better performance. That's a win-win situation for everyone involved."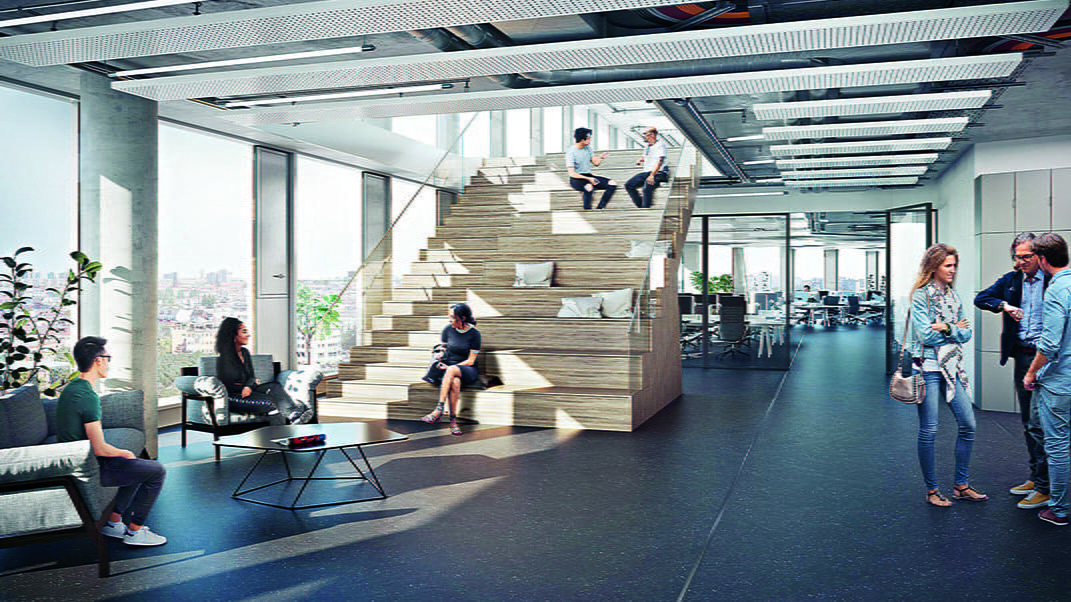 Against this background, it's no wonder that office buildings are increasingly being provided with cafés, roof terraces with plantings, and even fitness studios. Catering outlets and sports areas in office buildings are more than just leisure amenities they are additional modules of the concept of the best possible work environment. "During a time when creative work and networking are being appreciated more and more, we need spaces for casual encounters and informal conversations. These are information flows that can't take place via telephone or e-mail. The office has to be regarded as a social space," says Alexander.
The Munich Urban Colab, which is now being built in Munich, is a prime example of how to implement this network mindset. Here startups, corporate innovators, scientists, and creatives from various sectors and disciplines will work together under one roof on a total area of more than 11,000 square meters. In addition to office areas, co-working spaces, event and seminar rooms, living labs, and a high-tech prototype workshop, the building will also offer a café, two conservatories, and a sports and fitness room, with the aim of bringing the players together in additional ways.
SOFA, ARMCHAIR, COFFEE TABLE

Unlike the Munich Urban Colab, the Stream Tower, which is now being built in Berlin, will house not many small tenants but a single big company with approximately 2,300 workplaces: the mail-order firm Zalando. But here too, transparency as well as networking and well-being aspects are playing a major role. For example, the plans created by the architecture firm in charge, Gewers Pudewill (Berlin), include "living rooms" furnished with sofas, coffee tables, and armchairs and flooded with natural light. Each of them covers about 800 square meters spread out over two stories. The "living rooms" are connected by generously sized open staircases that offer additional seating areas. Here too, the purpose of the homelike design is to create the best possible working environment. The "living room" module is meant to create the optimal conditions for informal conversations between employees, gatherings of larger groups, or brief conferences between two work phases in a "focus space." Other modules in the Stream Tower include conference areas, catering outlet areas that are open to the public, and terraces on every floor.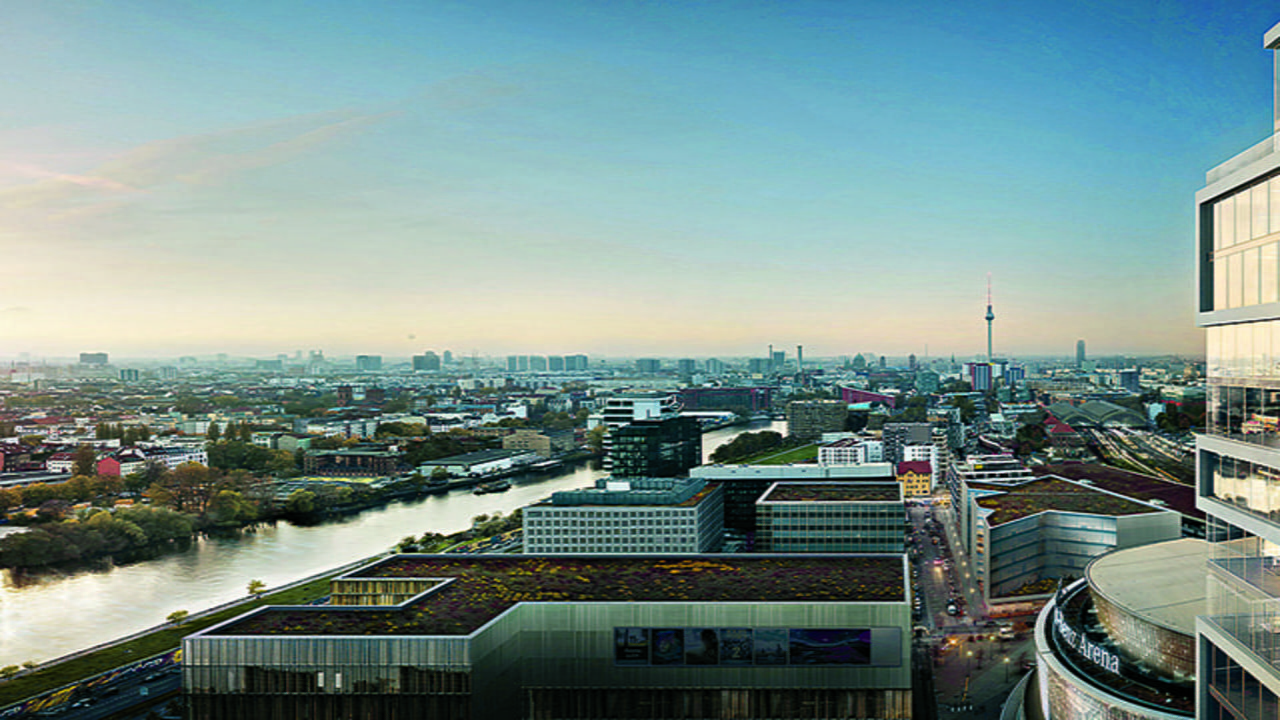 There's no doubt that architects, designers, and the construction industry will have a lot to do in the future as well. Their mission is to create office space ensembles that provide every employee with the ideal surroundings for each one of his or her tasks. But what about working from home? The experts agree that it will continue to happen. That's because an employee's own home can also be the best possible workplace at certain times and for certain activities. Working from home is one of many features of the new world of work—no more and no less than that.

Text: Sebastian Bröder