IN FOCUS
Conserving resources – construct sustainably
Four cranes soar into the sky above the Heinrich Campus in Düsseldorf. Meanwhile, at ground level the site is full of workers in blue hardhats and signal yellow vests, bulldozers and trucks, reinforcing steel, wooden formwork, and concrete surfaces. It looks like an absolutely normal largescale construction site. HOCHTIEF will c­omplete ­an ­office ­building ­on ­this ­approximately 70,000-square-meter site on Heinrich-Ehrhardt-Straße by the end of 2021. But a lot more is happening at this construction site.

Under the aegis of the HOCHTIEF company Nexplore, ­the ­building­ will­ directly­ monitor its own power consumption in real time. "This is a new phenomenon in the construction industry," says Project Manager Moritz Bendiek­ from ­Nexplore.­ "We ­are ­measuring and recording power consumption and other parameters in real time, digitizing the values, and collecting them in a cloud. That way we know the construction site's current power consumption at every moment, and we also see which areas account for what proportion of total consumption."

For ­this­ project,­ Nexplore­ developed ­edge devices—boxes­ the­ size­ of­ shoeboxes­ that are full of electronics and measuring technology, including electricity meters on the Heinrich Campus. These devices continuously register the meter readings and transmit them to an Internet gateway, which in turn transfers the measurement data to the cloud. Software enables functions such as modeling­ weekly ­profiles,­ identifying­ peaks, and comparing individual construction phases to be carried out.

MAKING SUSTAINABILITY QUANTIFIABLE
The purpose of this metering process is to find­ out ­in­ which­ areas­ energy ­can­ be­saved during the construction phase. Michael Kölzer, Head of Corporate Responsibility at HOCHTIEF, puts ­it ­this­ way:­ "We­ want ­to make sustainability measurable. Only if we have a detailed understanding of what we are consuming when and where can we implement targeted measures to improve our CO2 footprint." The Heinrich Campus construction site is thus becoming a learning project. Here HOCHTIEF is gaining detailed insights into electricity consumption during the construction work so that it can identify the parameters that can be adjusted to create a more environmentally friendly energy management system.

Similar measurements are being carried out at the U.S. HOCHTIEF subsidiary Turner Construction. "Currently 40 construction sites are participating in our Jobsite Metering Program," says Turner's Chief Sustainability ­Officer, ­Julia­ Gisewite.­ One ­of­ them is the Seaport Square Block L4 in Boston, where Turner is constructing a building with about 43,000­ square­meters­ of­ office and­ retail­ floor­space ­and­ an ­underground garage measuring 18,500 square meters. "In addition to the electricity data, we also record the quantities of fuel, water, and heat energy consumed by the construction work," ­says ­Julia ­Gisewite.­ This metering program is being supported by Turner's approximately­ 70 sustainability managers, who are also addressing other issues related to environmentally friendly (green) construction.­ For ­example, ­they­ are­ currently working on a project aimed at reducing disposable plastic water bottles. They also conduct training courses for company employees ­on ­sustainability ­certification programs such as LEED (Leadership in Energy and Environmental ­Design), ­Green Globe,­ and­ others.

THINKING TODAY ABOUT THE DAY AFTER TOMORROW
Conserving resources is indisputably an important step that construction companies are taking toward sustainability—but it's ­certainly­ not ­the ­only­ one.­ For­ example, projects conducted as public-private partnerships (PPPs), in which the companies are responsible not only for the construction work itself but also for the subsequent operation of the building, offer considerable additional opportunities for shaping sustainability. That's because the costs of PPP projects are calculated over a long period of time—often 30 years.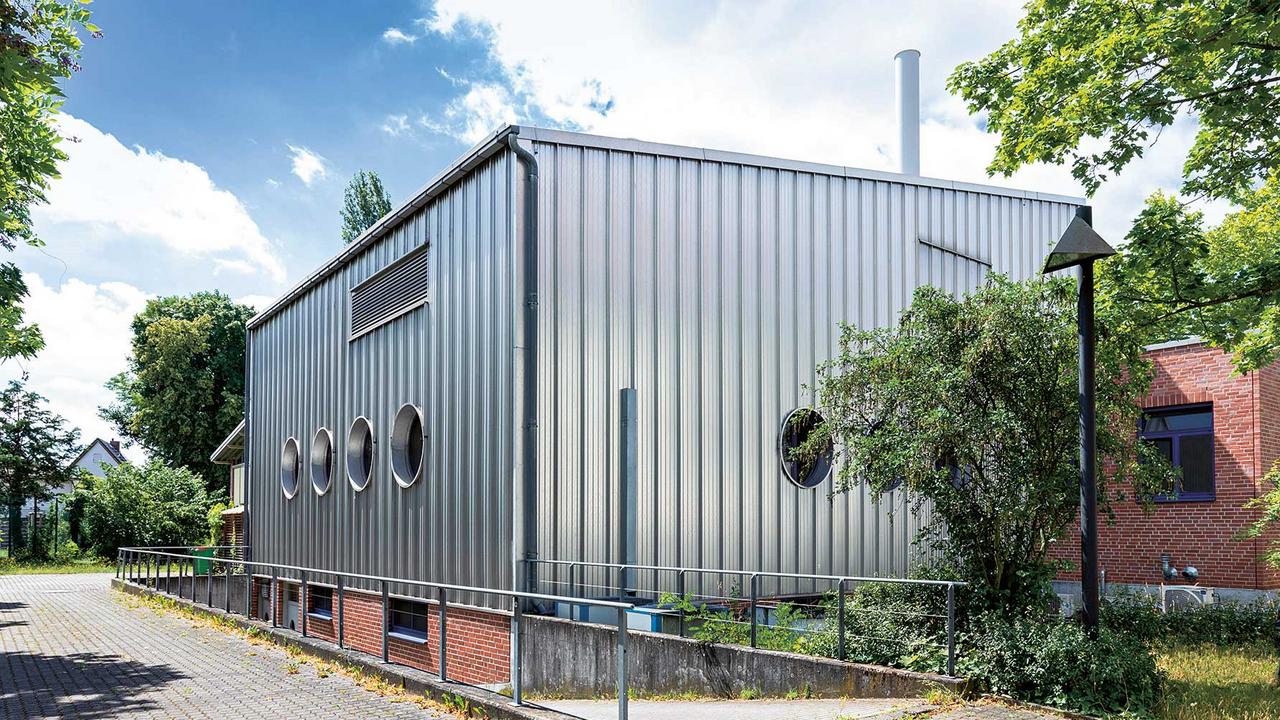 The higher financial expenditures for "green construction" are put into perspective by the subsequent operating costs, because the latter are included in the overall assessment from the very start. PPP is thus also an investment in sustainability—one that pays off. For example, providing an office building with triple-­glazed windows that are highly energy-efficient but expensive offers long­term economic advantages compared to double­-glazed windows that are cheaper in the short term.
A current PPP project in which HOCHTIEF is involved is the refurbishment of two properties of the riot police department of the German state of Hesse, comprising more than 50 buildings in the cities of Kassel and Mühlheim. As part of its CO2 reduction and energy efficiency (COME) program, in its call for tenders the state of Hesse required concrete figures for the bidders' plans for reducing CO2 emissions.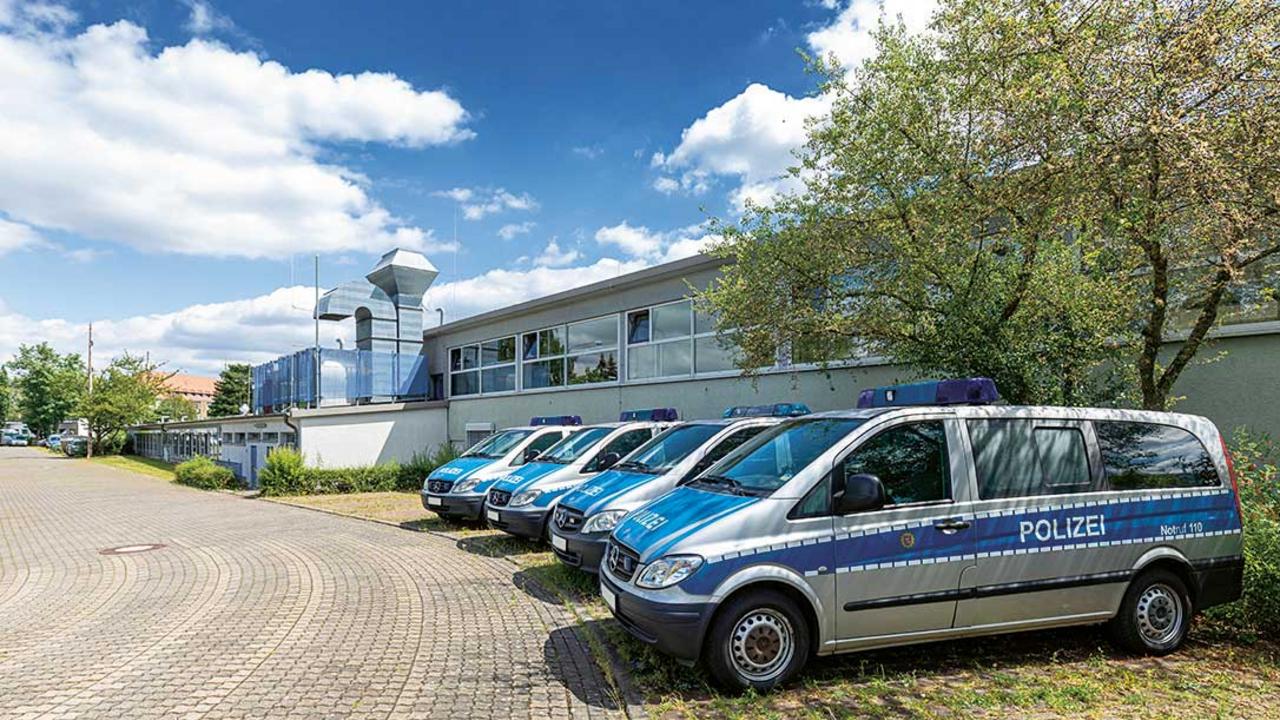 HOCHTIEF achieves this with measures such as insulation and retrofitting with state-of-the-art ventilation and lighting systems. These energy-­related modernizing measures alone will prevent 13,000 tons of CO2 emissions. But the project also takes societal sustainability into account, says Raik Kratz, the Managing Director of the project company HOCHTIEF BePo Hesse GmbH: "During our planning we realized that the main access road to the Mühlheim property goes through a residential area of single-­family homes. This causes noise pollution for local residents during major police operations." As a result, the access road and the guardhouse will be moved to the other side of the site, which is adjacent to an industrial park, where no one will be bothered by the police vehicles being called out.
PLANNING IS THE BEST LEVER
Michael Kölzer also points out that the planning phase offers the biggest optimization opportunities for socially, economically, and environmentally beneficial construction: "PreFair projects, where HOCHTIEF already participates in the conceptual design stage, avoid expensive subsequent corrections. And our clients benefit from reliable calculations of times and costs." Kölzer cites the construction of the gooneforty office building in Bonn as an example. After much deliberation, the building's air conditioning system is being reinforced with a geothermal well system, the roofs covered with vegetation, and the building materials selected according to sustainability criteria. The client also considered it very important for the building to be highly flexible. There was a reason for that. Every owner of an office building must reckon with having new tenants with new and different requirements during the next five to ten years. A building whose room layout can be altered with minimal effort can therefore be marketed much more effectively than others over the long term. Accordingly, at gooneforty only the stairways, elevators, kitchens, and bathrooms are permanently installed.
The rest of the building is mostly divided by lightweight partition walls. By creating a cavity floor with a double floor track in the hall area, HOCHTIEF is making sure that even under changed conditions of use there will be easy access to Internet and telephone connections throughout the building. Thanks to this feature, after a change of tenants an open-plan office can be converted into multiple individual offices or vice versa without much effort. Preconditions like these must, however, be planned from the very start—in other words, before the construction work begins. A later reorganization of network and telephone connections and the relocation of massive walls costs lots of money, time, and energy. Because of these and various other measures, the gooneforty fulfills the criteria for the Gold Certificate of the German Sustainable Building Council (DGNB). Companies prefer buildings that have sustainability certificates because such buildings pay off for them. That's because their high rates of energy efficiency result in low operating costs. Moreover, because their space design has taken social aspects into account, the employee satisfaction in such buildings is especially high. That, in turn, leads to lower sickness rates.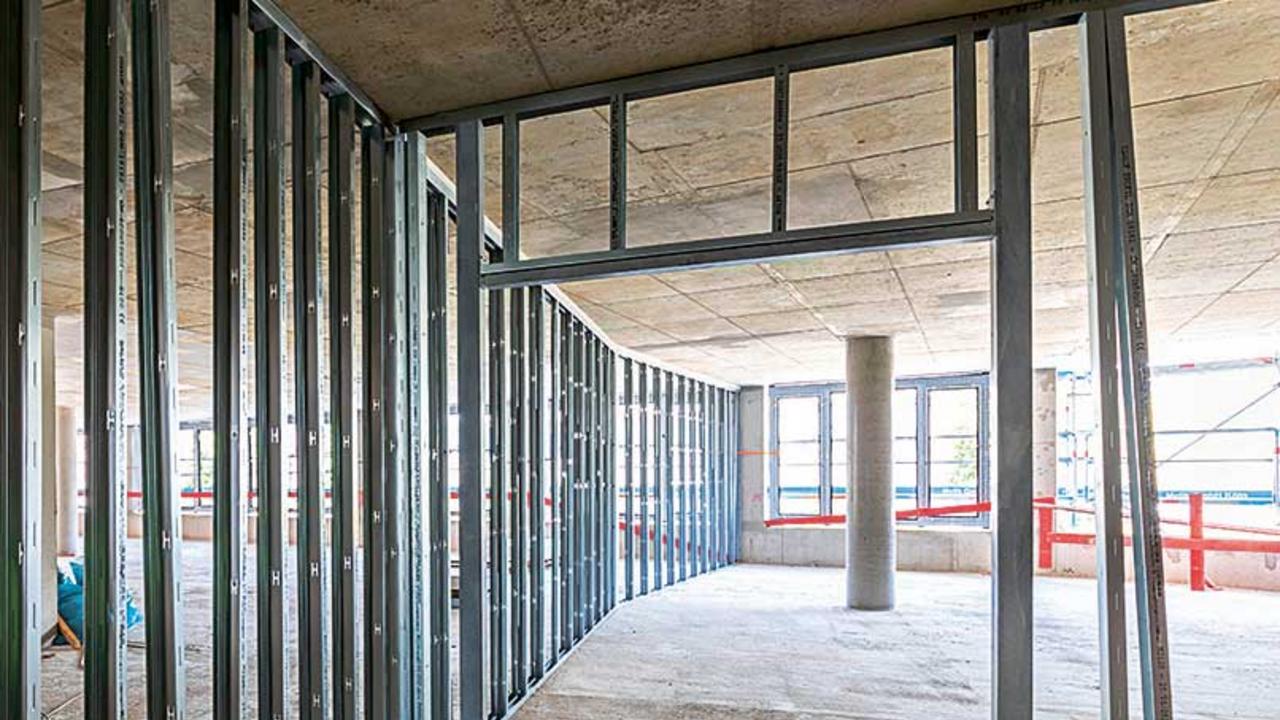 RESEARCHING RESPONSIBILITY
"Our concept of sustainability is holistic," says Michael Kölzer. "We want to take on environmental and social responsibility, as well as achieving good profits. Any other course of action would not be genuinely sustainable. Only a harmonious triad of ecology, economy, and social responsibility is profitable in the long run."

One of the latest initiatives in this area is a study of the sustainability aspects of two infrastructure construction sites along the A7 highway, with a special focus on noise emissions and traffic congestion. The study, which was conducted by Zeppelin University in Friedrichshafen, was commissioned by HOCHTIEF. "This study is developing an analytic instrument that quantifies these effects and others, thus making it possible to compare them," Kölzer explains. "The study will also show where we have opportunities to work more sustainably—even under conditions that have been firmly established for the most part."

For this study, HOCHTIEF specifically selected two public construction projects that include planning approval processes: the Langenfelde Bridge and the Stellingen Tunnel, both located in Hamburg. In both of these projects, HOCHTIEF was not involved in the planning phase. As a result, the projects offer less design leeway than PPP or PreFair solutions would do. "My vision is to ensure that all of our efforts create a robust sustainability controlling system," says Kölzer. It's not enough to simply say that climate protection is important and that everyone should do something and formulate goals, he adds. "We want and need to understand even more clearly just where we are responsible for sustainability within the many activities of the Group and how we can better act on this responsibility and monitor the related activities. The companies that have a reliable and transparent sustainability strategy will be successful in the future. We are on the right track."