© Marmaduke St. John / Alamy Stock Photo
CENTERSTAGE
Environment, society and governance
Constructing state-of-the-art buildings and infrastructure is the core mission of a construction company. But that alone does not guarantee a company's longterm success. For HOCHTIEF, taking environmental, social, and governance (ESG) aspects into account is already a crucial factor today.
THE ENVIRONMENT

Through its efforts to increase sustainability in the construction industry, HOCHTIEF has already been making a huge difference for many years. This is reflected, among other things, by the fact that the Group has been listed in the Dow Jones Sustainability Index for the past 15 years. HOCHTIEF has been named one of "Europe's Climate Leaders 2021" on the basis of an investigation by the "Financial Times" and the Statista research firm. This ranking means that HOCHTIEF is one of the outstanding companies that have been able to successfully reduce their emissions in relation to their revenue. But in order to reach the goals of the Paris Agreement of 2015, HOCHTIEF will continue to work on its sustainability strategy. First of all, it will launch another initiative by 2025.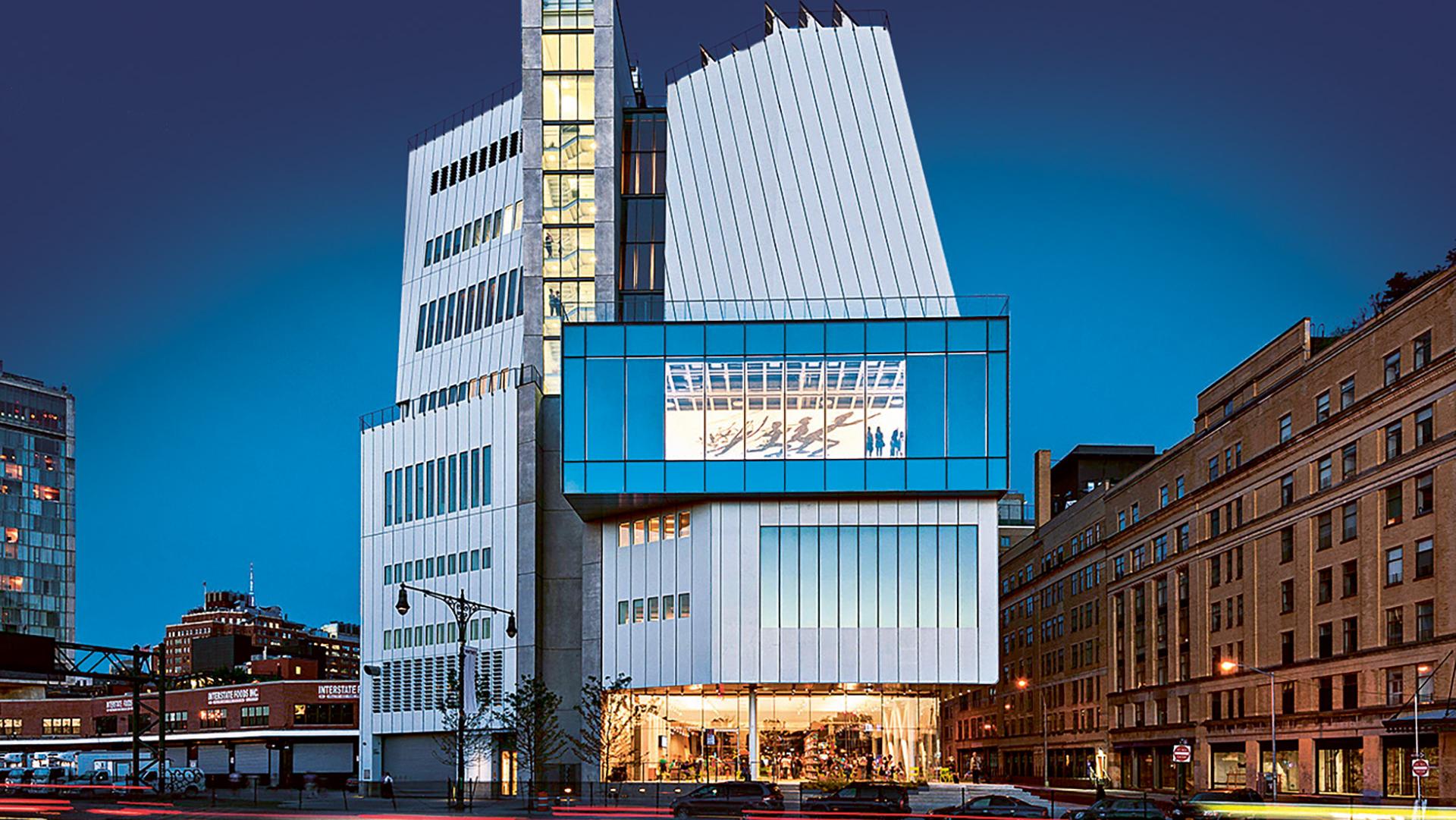 "Green infrastructure" is an area that will become increasingly important in the future. To date, green infrastructure certificates have prompted only a few attempts at progress in this area throughout the world. HOCHTIEF is actively involved at various points in the development and establishment of new standards for the construction of roads, bridges, and tunnels as well. Here the Group is working together with leading suppliers and subcontractors to significantly improve the environmental footprint of the machines and materials that are used. Another key aspect is the use of hydrogen for steel and concrete production in order to reduce the CO2 footprint.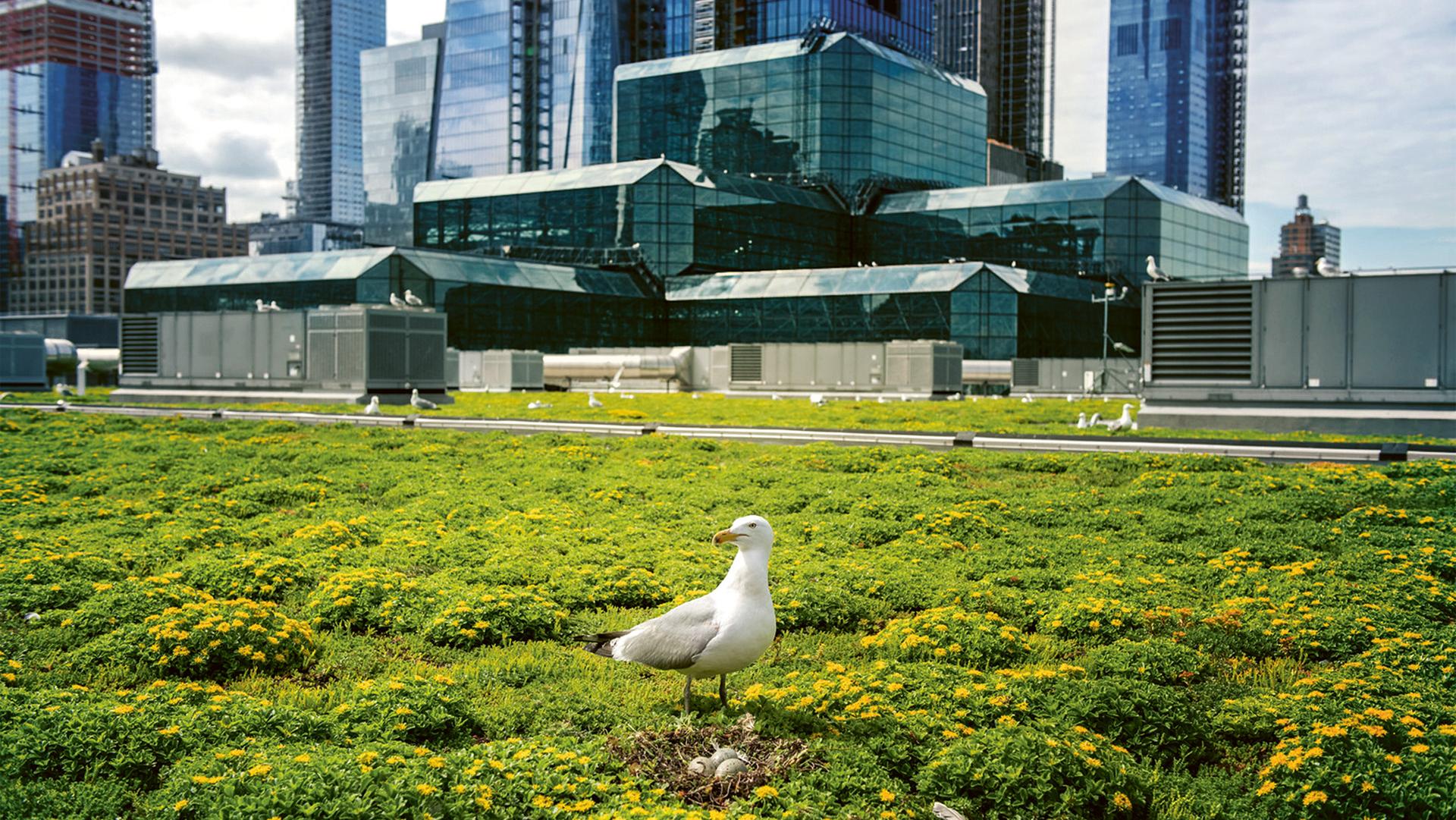 Technological progress will play a crucial role in the implementation of the ESG strategy. The HOCHTIEF innovation company Nexplore is part of the Climate and Sustainability Consortium at the Massachusetts Institute of Technology (MIT). This alliance of leading companies from a broad spectrum of industries, such as Apple, IBM, Boeing, Dow, and PepsiCo, aims to implement large-scale real-life solutions. Their goal is to cope with the threat of climate change and significantly accelerate the process of finding solutions.
OVER 800 GREEN BUILDING PROJECTS HAVE BEEN REALIZED BY THE HOCHTIEF GROUP TO DATE.

HOCHTIEF is working through Nexplore to make construction processes more sustainable, more efficient, and much more economical. Blockchain, artificial intelligence, machine learning, and other digital innovations will help to implement new processes and accelerate the double transformation—both green and digital—of HOCHTIEF.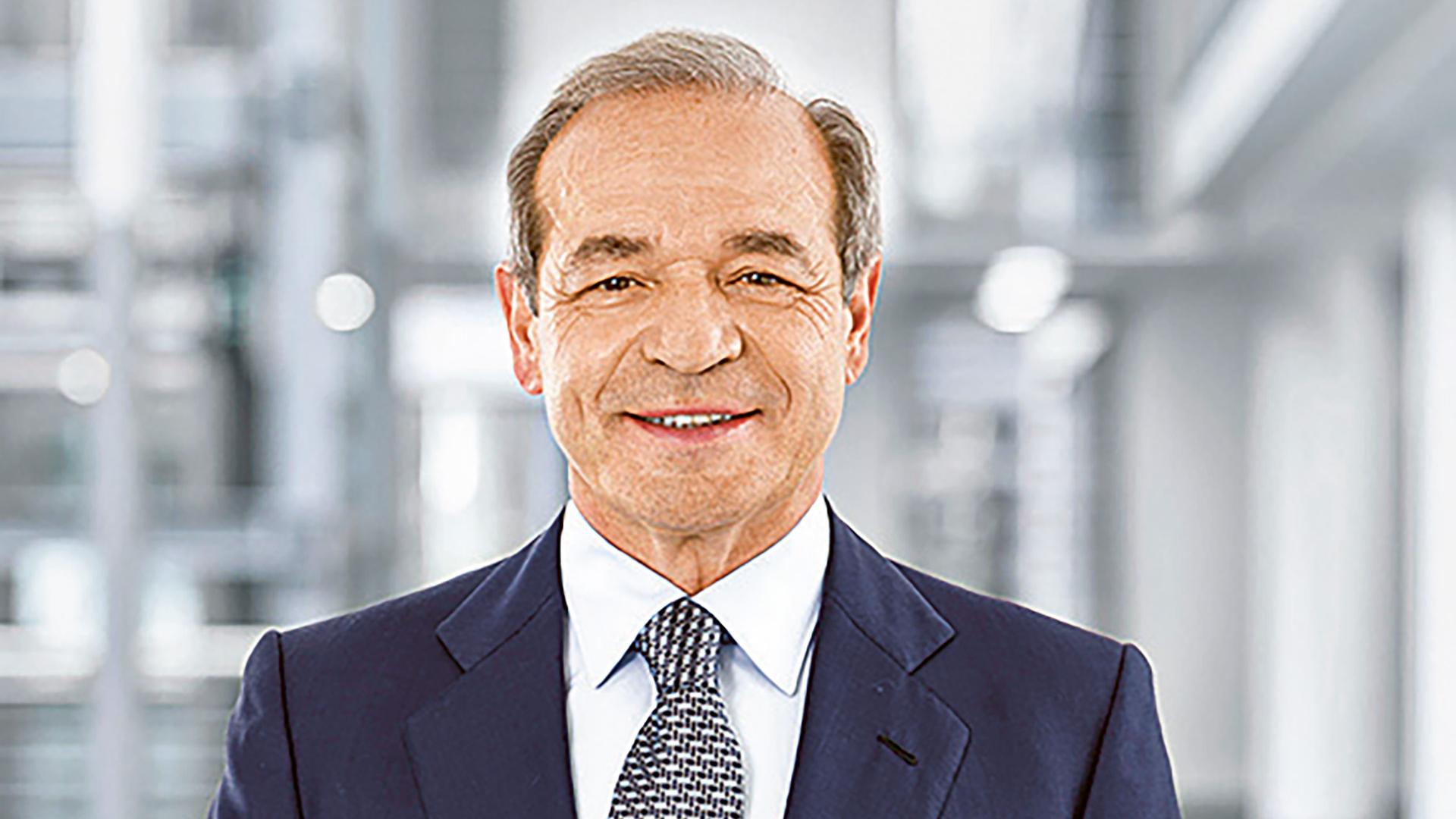 MARCELINO FERNÁNDEZ VERDES, CHIEF EXECUTIVE OF HOCHTIEF (CEO):
"HOCHTIEF IS ONE OF THE LEADING GLOBAL INFRASTRUCTURE COMPANIES WITH REGARD TO ENVIRONMENTAL, SOCIAL, AND GOVERNANCE ISSUES (ESG). SUSTAINABILITY IS ONE OF OUR MOST IMPORTANT PRINCIPLES GOVERNING THE WAY WE DO BUSINESS, AS WELL AS A CORNERSTONE OF OUR STRATEGY. WE WILL CONTINUE TO ACCELERATE OUR PURSUIT OF ENVIRONMENTAL, SOCIAL, AND GOVERNANCE PRIORITIES BY MEANS OF THE DIGITAL TECHNOLOGIES WE ARE DEVELOPING."
SOCIETY
High standards of occupational safety and health protection, fair conditions in the workplace, decent wages, active prevention of discrimination, and the promotion of social diversity—all of these goals are central aspects of HOCHTIEF's self-definition.
HOCHTIEF's North American subsidiaries Turner and Flatiron, for example, are strongly committed to social diversity, and they support the #BlackLivesMatter protests as well as other initiatives. Racism and discrimination are not tolerated at these two companies or at any other HOCHTIEF unit. In December 2020 the sector magazine "Construction Dive" honored Turner as the "Company of the Year" on account of its role as a pioneer. In its accolade, it pointed out that Turner has come to play an exemplary role in the industry because of its clear stance, and that it has demonstrated how to react to racist attitudes and actions on construction sites.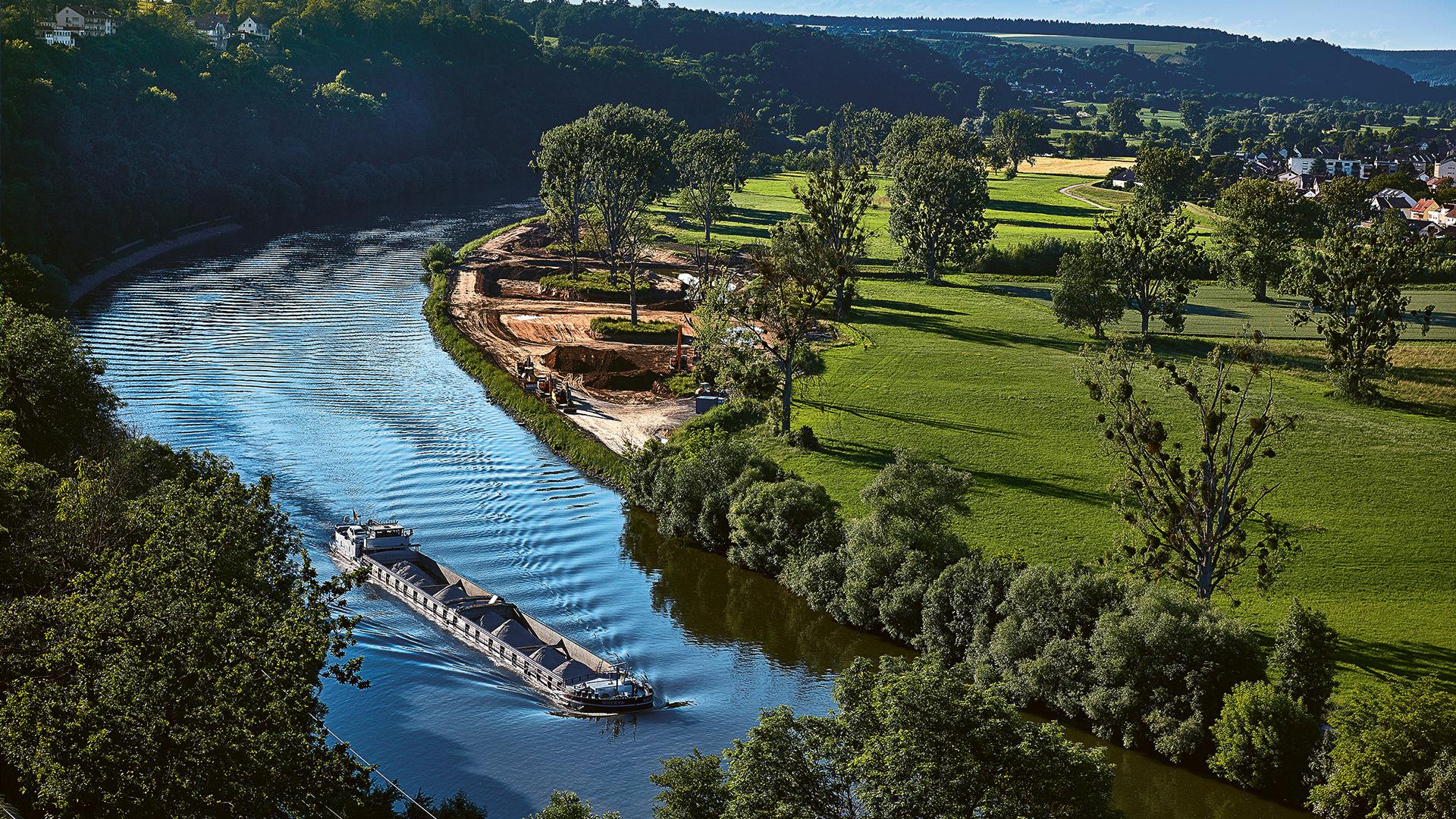 Through its social commitment, HOCHTIEF supports local communities in the vicinity of its construction sites and beyond. In particular, its cooperation with the U.S.-based NGO "Bridges to Prosperity," which helps to build pedestrian bridges, ensures that many people in poor countries are getting improved access to healthcare facilities.
GOVERNANCE
Sustainable and permanent corporate success can be achieved only if the interests of all the stakeholders are taken into account. The inclusion of the ESG criteria in this process has made tremendous progress. These goals are already part of the Executive Board's variable remuneration, which makes up 60 percent of its direct remuneration. This is one of the reasons why the rating agency Sustainalytics, which specializes in the ESGs, lists HOCHTIEF as one of the Top 10 companies in the construction industry in its global sustainability ranking.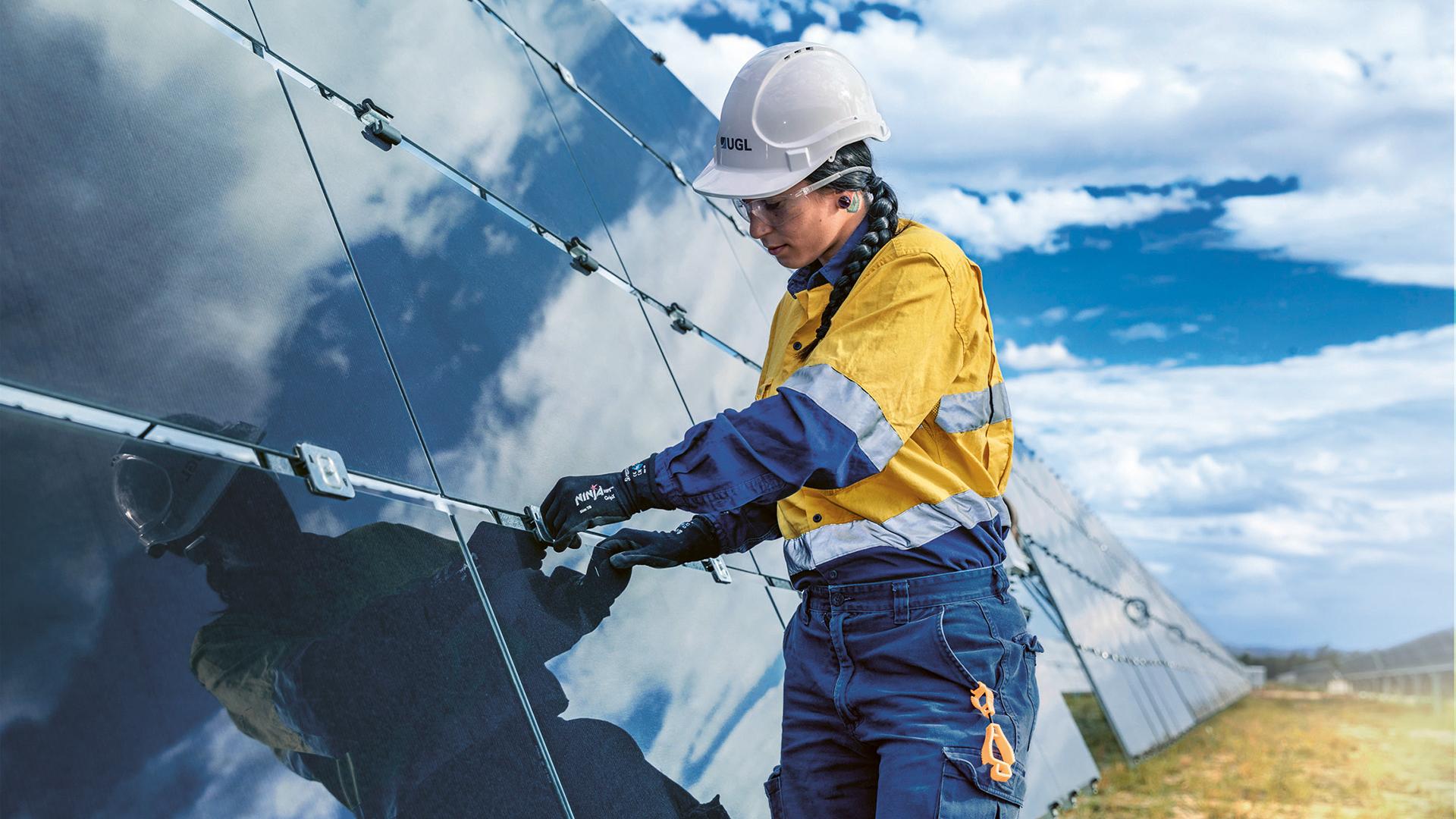 Another important focus for HOCHTIEF is its adherence to the compliance regulations. In 2020 alone, the Group's employees completed more than 87,000 compliance training courses—an average of almost two training courses per person.
OVER 87,500 COMPLIANCE COURSES WERE COMPLETED BY HOCHTIEF EMPLOYEES IN 2020
Identifying risks related to human rights and establishing Group-wide standards is becoming an increasingly important issue throughout the world. HOCHTIEF is intensifying its efforts to also select and monitor suppliers and subcontractors according to stricter standards. By appointing Dr. Alexandra Albrecht-Baba as its Chief Human Rights Officer, the Group has taken an additional step in its implementation of this mission.