TECHNOLOGY
Special risks of technical building installations
TBI experts are sometimes hard to track down, because their work is concealed from view inside supply ducts, behind ceilings, and under floors. They design and install technical control centers that a building's users and visitors shouldn't be aware of in normal circumstances—except for feeling comfortable.

Technical building installation, or TBI for short, is the supreme discipline of construction planning. But TBI is also the area where the costliest errors are made—if its practitioners haven't mastered their craft. Today about a third of all construction costs are in the area of TBI, the lifelines of buildings. For special objects such as laboratories, computer centers, and highly specialized clinics, the internal technology can sometimes account for 40 or 50 percent of the budget. In view of these figures, it's almost surprising that only 24 experts are employed by the HOCHTIEF unit "Building Technical Office, specialist area Building Technology". "During busy seasons our team is barely big enough to get all of our work done, so we have to expand it," says the unit's director, Jürgen Mühlen. "Some of our colleagues from the local branches would like it if we planned everything ourselves—but that's not possible, because to do that we'd need almost 200 employees at peak times. That wouldn't always be economical."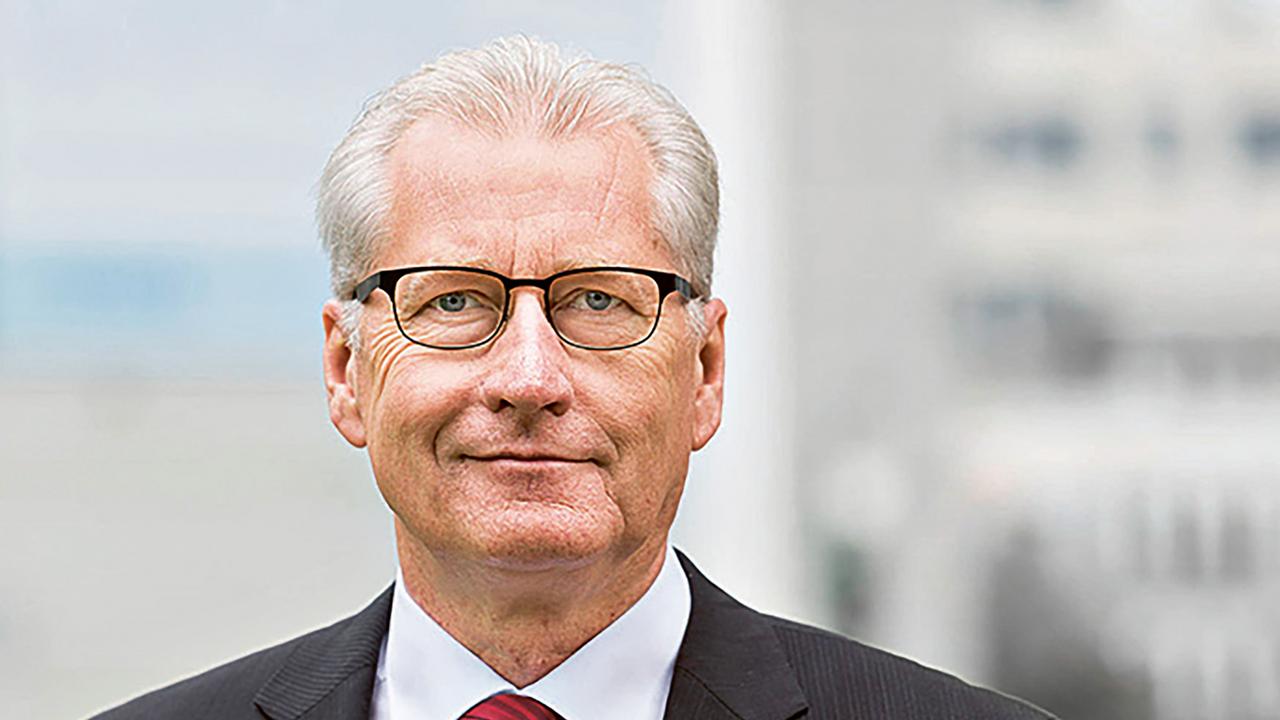 Mühlen, an experienced engineer, knows that TBI is project work. His team often gets involved during a very early project phase and advises ambitious clients, architects, and engineers in the areas of feasibility and efficiency. In the construction sector, external TBI planning offices usually take over this job. HOCHTIEF has its own special unit for this work, and this arrangement has long since proved its worth. "Early identification of risks is the core of our job," says Mühlen. His team includes engineers from all the TBI professional disciplines, including specialists in conveyor technology, sprinkler systems, and building automation. They are carefully selected specialists in areas where laypeople and generalists can quickly lose an overview. They give advice and make decisions about highly sensitive questions such as: Is it even feasible to construct a specific component? If the answer is yes, what would it cost? Is the construction pit big enough for the necessary technology? Are the pits' planned entry and exit ramps the right size? Are the planned outputs, calculations, and designs correct? These are all the mostly invisible things that can quickly result in bad publicity for a construction project if they don't work properly.

GUARANTEED SUSTAINABILITY

Today clients need to comply with many legal requirements. Buildings must be quiet and effectively cooled, heated, and ventilated, and they are also expected to be optimally sustainable and energy-efficient. And as though all of these demands were not enough, new buildings are also expected to be highly flexible and open to adaptation by changing users over their life cycle.
A good example of that is the showpiece high-rise WERK4 in Munich, which was finished in the late summer of 2021. It integrates a wide variety of required TBI systems under one—fairly high—roof. The WERK4 high-rise, which was erected on top of the old potato silo of the Pfanni complex, is one of the most spectacular new buildings in this Bavarian metropolis. Rising above the old industrial warehouse, which was transformed into a dizzyingly high climbing gym, is a striking construction that is 86 meters high. The multifunctional utilization concept is setting benchmarks: The upper stories house a top-quality apartment hotel consisting of 234 studios and apartments, and in the lower stories there's an inexpensive hostel with a total of 500 beds. The potato silo that has been integrated into the construction is still being used by the IG Klettern München & Südbayern sports club as the "Heaven's Gate" climbing gym. There is also a spa and a Sky Bar high above the city with a panoramic view of the Olympic Park, the Frauenkirche, and the Zugspitze mountain. A great deal of knowledge is needed in order to efficiently equip such a diverse building with building technology. Hotels offer their guests complex sanitary facilities, and their noise insulation systems are also crucially important. During the system planning phase, the TBI team from HOCHTIEF realized early on that the stringent technical requirements resulting from the acoustic standards and the interior cooling loads could be fulfilled only with the appropriate technical equipment.
This creates a genuine competitive advantage for the in-house TBI specialists from HOCHTIEF. "The client wanted to have everything from a single source," Mühlen recalls. "Thanks to our technical office, we and our colleagues in Munich had a very good and competent setup from the very start and could present our TBI concept and the cost framework early on. It was well-received and made our bid successful."
CO-PLANNING FROM THE START

Whereas external planning offices often intervene in the planning process (too) late, the HOCHTIEF department in Essen provides projects with expert support promptly and efficiently. Mühlen reports that TBI specialists are sometimes regarded as spoilsports in the construction sector because they reject highly creative designs as unfeasible. He doesn't want to leave this criticism unchallenged. "We want to support our colleagues and clients with advice and a service orientation so that the final result is a better, more efficient, and environmentally exemplary building," he says. In addition to the specialists from the technical office, about 100 TBI experts work at the branches of HOCHTIEF Building. At the start of their employment, the colleagues in this area undergo training at the TBI head office in Essen. There they are brought up to date with the latest developments in technology, which is changing rapidly in this era of mandatory resource conservation and digitalization.

Not all the projects of the "undercover" specialists in Essen involve new construction. For example, the Berlin Senate asked them to help with the TBI modernization of its administrative buildings in order to reduce the CO2 emissions of old high-rises from the GDR era. In just four weeks, the HOCHTIEF team prepared a report, including recommendations and sketches, on how to equip the old buildings with new technology without an explosion of workloads and costs. The TBI refurbishment of existing buildings is one of the multifaceted tasks of the technical office, in addition to expert assessments, proposal consulting, cost calculations, design reviews, and the on-site recruitment of TBI planners.

The question that remains is whether buildings are aging faster in this era of rapidly increasing digitalization. That would be neither cost-efficient nor environmentally friendly. Jürgen Mühlen, who has a degree in supply engineering and was the managing director of a building technology consulting company for over 20 years before joining HOCHTIEF, believes that is not happening. "Software is changing as a result of digitalization," he says. "Mechanical components must adapt to these changes in every direction, and that's our job. Today ventilation systems have to comply with regulations that are already very close to the optimal version of what is theoretically possible. Ten years from now, we won't be able to ventilate buildings any better than we do today—but ventilation systems have to be flexible in order to adapt to new software." The coronavirus pandemic, which caused a sudden boom in working from home and a crisis in the hotel and catering businesses, has clearly shown that today buildings need to be highly flexible. We have to be able to convert smaller office units into large open-plan offices and vice versa. Heating and air conditioning technologies have to be adjustable in order to keep up with changing user numbers and requirements for filtering room air.

One TBI trend is the individual use of building technology with the help of "handover points." These are interfaces that enable a tenant to independently regulate the distribution of heavy-duty power, cooling, heat, water, and telecommunication data. That way every building user can create the environment that suits him or her best. The Building Technical Office at HOCHTIEF is using its wealth of sound judgment and know-how to lay the foundation for this trend's success.
Text: Eric Leimann